Chevrolet Corvette Kelly 1961 by Vignale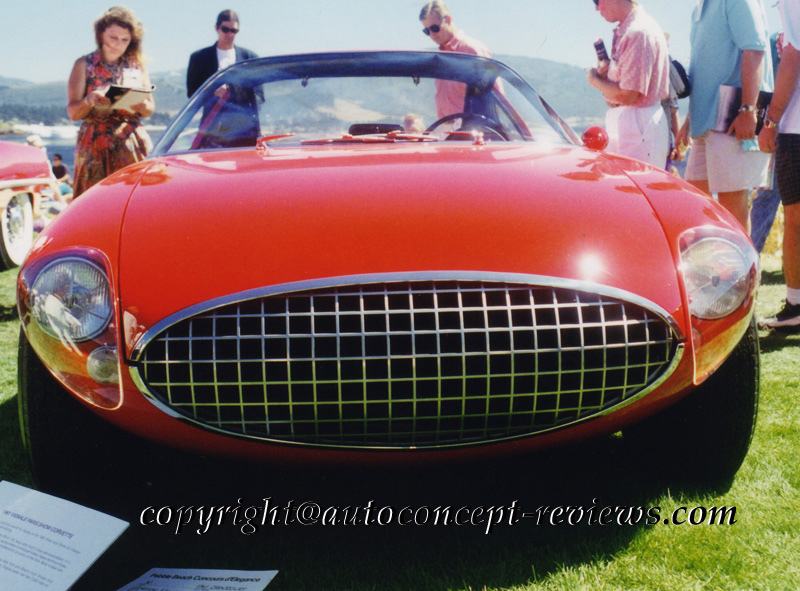 In 1960, the Carrozzeria Vignale was commissioned by the American stylist Gordon Kelly to undertake the fabrication of a one-off berlinetta that he had designed and was based on the chassis of a Chevrolet Corvette. Alfredo Vignale worked in collaboration with Sibona and Basano for the completion of this berlinetta that was exhibited on Vignale stand at the Paris Motor Show in October 1961.
The styling was extremely simplified for the time with single volume passenger compartment with rear fenders completely blended in the shape. The front end with a large oval grille consisted of a flat hood and straight fenders with conceiled headlamps. The overall appearance could be compared to the Ferrari 340 America berlinetta prepared by the same Carrozzeria Vignale for the Scuderia Ferrari in 1951 and that won the Mille Miglia with Villoresi-Cassani at the wheel.
The Chevrolet Corvette Kelly by Vignale pictured in this article was participating at the Pebble Beach Concours d'Elegance in 1994 on August 28th at the Monterey Bay in California, USA.
P. Damiens text and photos. information source: VIGNALE Ferrari and all the others - by Alfredo Zanellato Vignale - Sociedade Editrice Il Cammello.
wallpapers of the Chevrolet Corvette Kelly 1961 by Vignale (click on photo to enlarge)