Mercedes-Benz 300 SL "Hobel" racing prototype (W 194, 1953)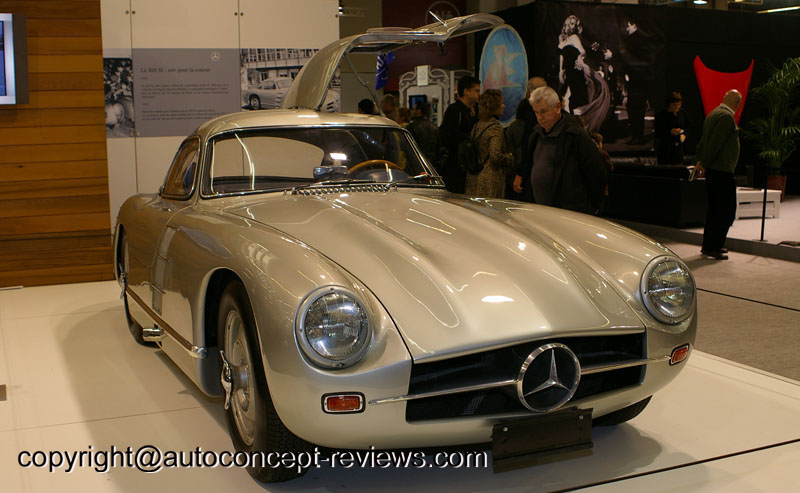 1953 saw the launch of a fully revised version of the 300 SL racing sports car which had raced to one victory after another in 1952 ( see : Mercedes 300 SL W 194 - Le Mans Winner 1952 (1st and 2nd places) ). Thanks to direct petrol injection, the new racing sports car for the 1953 season had an output of 215 hp (158 kW) - a good 40 hp (29 kW) more than its predecessor. Track width and wheelbase were reduced and the front end was modified, resulting in lower drag.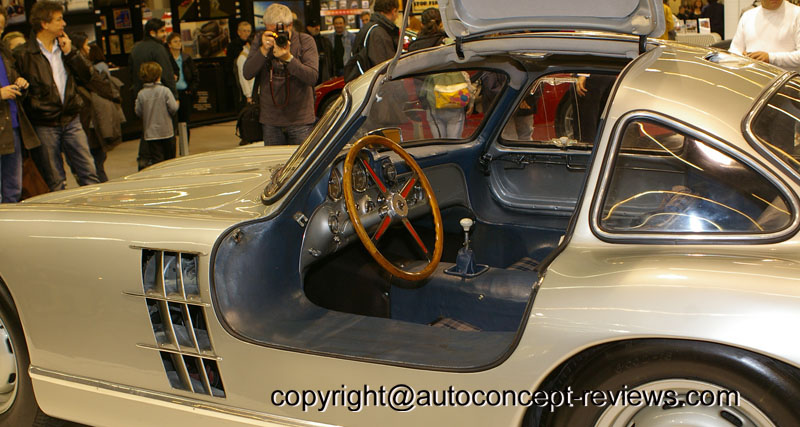 Other highlights were the single-joint swing axle that was used for the first time and the transmission flange-mounted on the differential in transaxle configuration – measures which resulted in better-balanced axle load distribution and excellent handling.
Due to the angular front end of the newly designed body, the unique innovative gem acquired the internal nickname "Hobel", which translates as "carpenter's plane". While it was never entered in a competitive race because the entry into Formula 1 which was planned for 1954 tied up all the available capacities, it represented an important stepping stone on the way to the 300 SL "Gullwing" series production sports car.
The "Hobel" has remained in the company's possession ever since 1952.
Wallpapers :
Mercedes-Benz 300 SL "Hobel" racing prototype (W 194, 1953)