Porsche Abarth Carrera GTL 1960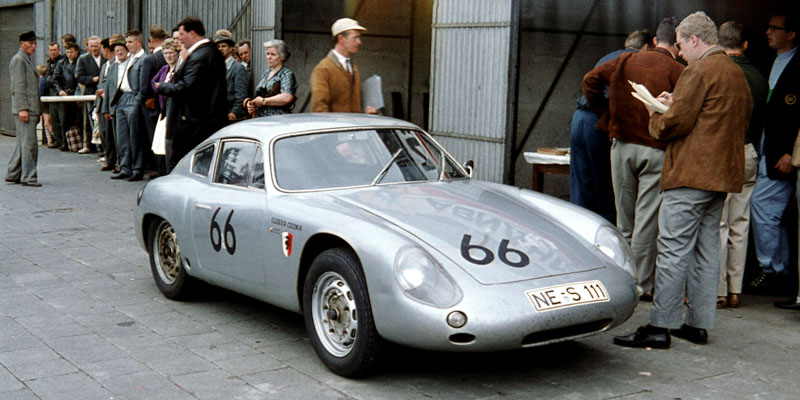 In 1959, the Porsche 356 1600 GS also known as Carrera GT was reaching a limit in development for competition even with lightweight body prepared by Reuter. The car was equiped with a twin overhead camshaft engine producing 115 hp. More power could be attained with free flow exhaust system reaching up to 135 hp.
Ferry Porsche knew Austrian born engineer Carlo Abarth from a joint development in a Cisitalia project. When Cisitalia ceased activities, Carlo Abarth established himself in Italy with a new Company specialized in high performance modification of existing automobiles.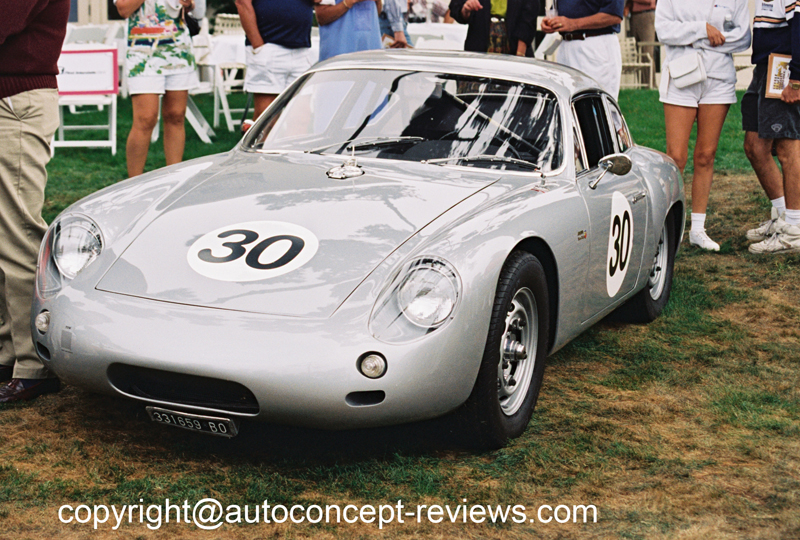 Ferry Porsche contracted Carlo Abarth to prepare a high performance version for the Porsche 356 B 1600 GS. Twenty platform of such automobile were supplied and Carlo Abarth developed and produced a lower and streamlined body for the car intended for racing. The car became known as the Porsche 356 Abarth Carrera. The new coupé weighed 780 kg (1719 lb) that is some 20 kg (44 lb) less than the Reuter built lightweight Carrera GT. The better aerodynamic made it faster and it could reach 230 kph (143 mph) with the 135 hp engine.
One Porsche 356 Abarth Carrera GTL was entered at the 1960 Le Mans 24 Hours driven by Herbert Linge and Heini Walter. This car finished 10th overall and won its GT 1600 Class.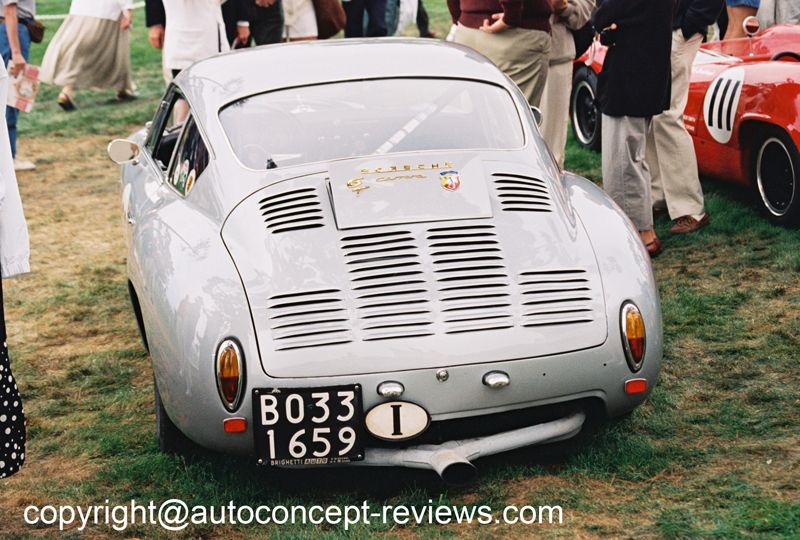 Wallpapers -Porsche Abarth Carrera GTL 1960 (click on image to enlarge)